Garlicky Crockpot Roast Beef Sandwiches
Garlicky crockpot roast beef sandwiches await in your slow cooker – just pair with some tots and a salad and supper is done!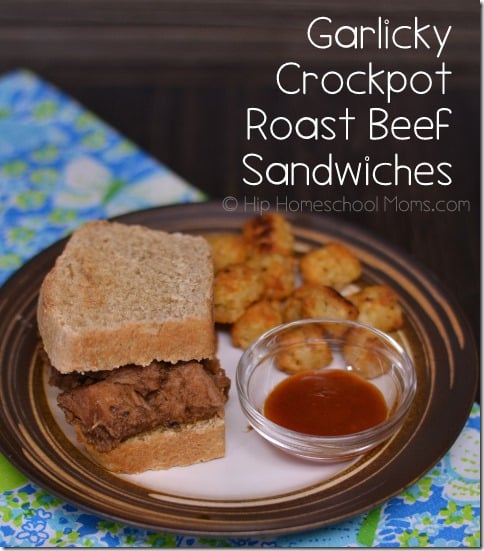 To begin, slice a 3 pound round roast into 1 inch slices.
Lightly salt and pepper each piece of beef. Place these in your crockpot.
Sprinkle the meat with a teaspoon of smoked paprika and a half teaspoon of onion powder.
Then sprinkle in a half cup of brown sugar.
Stick a bay leaf down in between the meat slices.
Grate 6 cloves of garlic.
Add the garlic to the crockpot and then pour in 8 ounces of beer.
Cook this on low for 8-10 hours or until the beef is tender.
Pull the beef apart with two forks and serve on rolls or toasted bread.
Enjoy with your favorite sides!
Click here for the printable version: Garlicky Crockpot Roast Beef Sandwiches